Digital Oscilloscope DS70000 Series
The new DS70000 Series is available in either 3 or 5 GHz bandwidths and combines the new UltraVision III oscilloscope technology and UltraReal spectrum analysis technology into RIGOL's most powerful test and measurement instrument ever.
BANDWIDTH : 5GHz
REAL-TIME SAMPLE RATE : 20GSa/s
ANALOG CHANNELSREAL-TIME : 4
MAX. MEMORY DEPTH : 2Gpts
WAVEFORM CAPTURE RATE : 1,000,000 wfms/s

Digital Oscilloscope with Real­‐Time Spectrum Analysis to 5 GHz
Up to 5 GHz Bandwidth and 20 GSa/sec Sample Rate

Waveform Capture Rate
View infrequent anomalies and small signal details quickly and precisely with up to 1 Million waveforms visualized on the screen every second.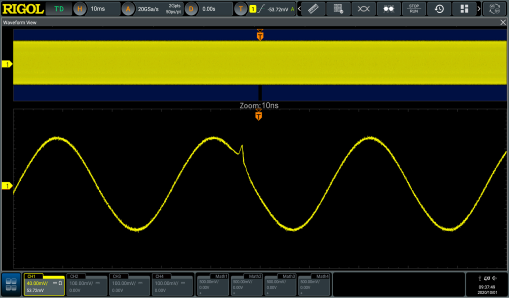 2 Billion Points of Memory
500 Mpts memory depth is standard and can be upgraded to 2 Gpts memory depth (Half-channel 1 Gpts) Full 100 millisecond capture at max sampling rate of 20 GSamples per second Capture half a Billion periods of a 5 GHz signal in one continuous data stream Memory can also be segmented to record up to 2 Million frames in record mode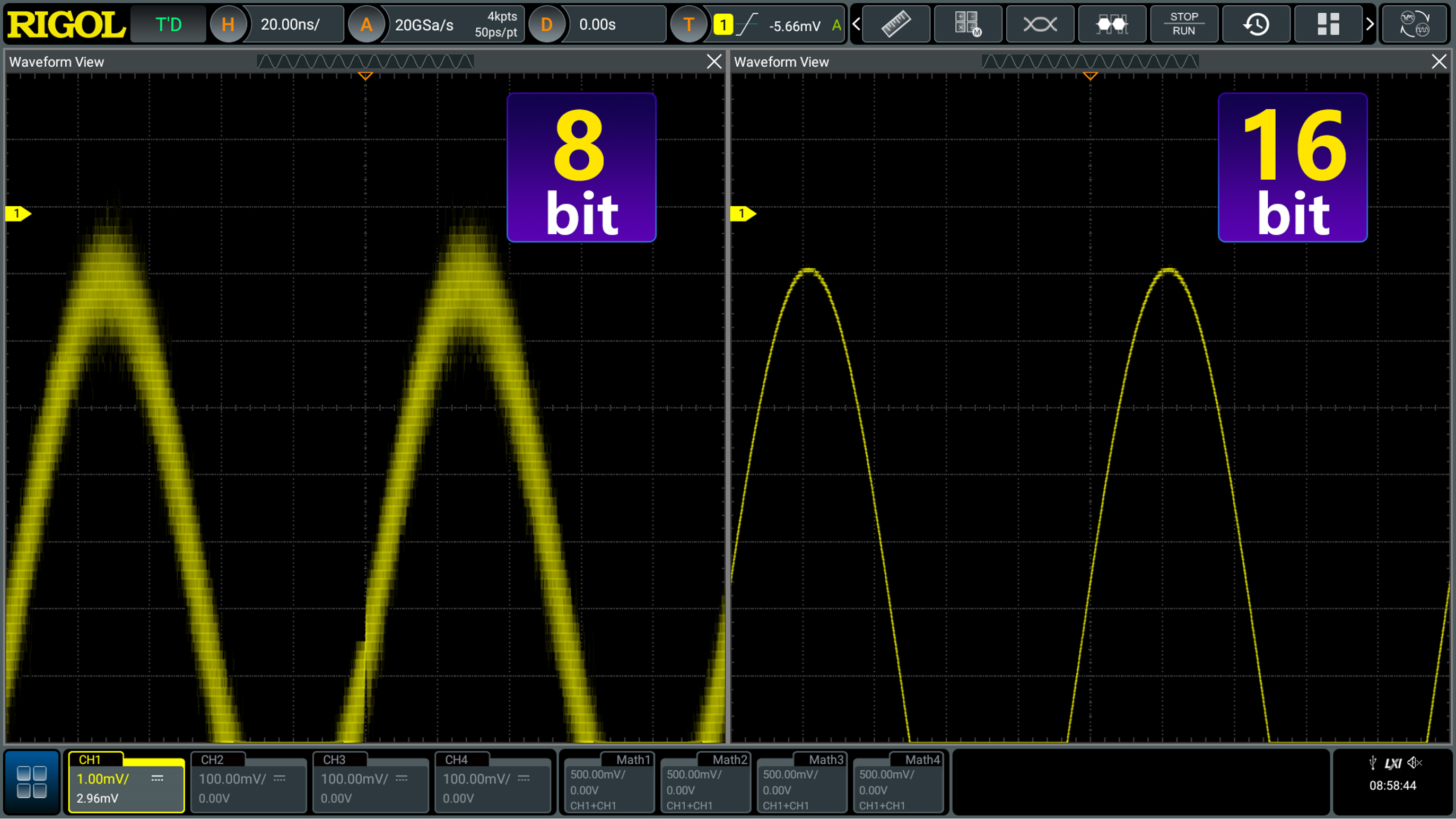 16 bits Vertical Resolution
Up to 16 bit resolution High resolution mode: 9-16 bits Directly select the number of bits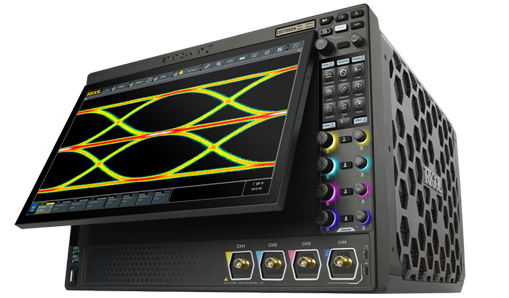 Multiple Touchscreens for efficient visualization
15.6" auto-tilt primary touchscreen display Secondary touchscreen reserves main screen for analysis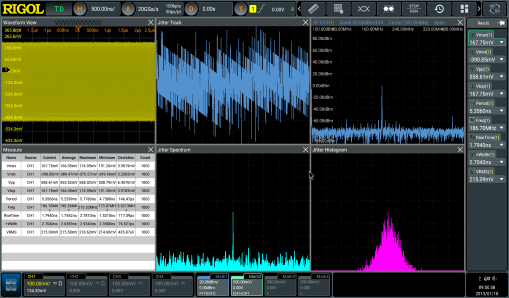 Multi Window User Interface
Analysis tools and functions open in separate windows that optimize scale and axis settings Measurements open in separate sidebar










DS70304 3GHz 4 20GSa/s 2Gpts 1,000,000 wfms/s

DS70504 5GHz 4 20GSa/s 2Gpts 1,000,000 wfms/s