NEWPAGES NETWORK SDN BHD formerly known as NEW PAGES ADVERTISING since 2007. We aimed to carry the mission to spearhead the Online Marketing development in Malaysia. Therefore we intent to provide local SMEs a new solution to expand their online business and lead them with our professional marketing plan to solve internet challenges.
Our product range from Business Portal to the company website, SEO and Mobile Tech. We have dedicated teams that serve every product and related sector to provide our customers with the best and most complete online marketing solution.
After 8 years of intensive R&D, we are finally able to launch and introduce ONESYNC™ to the mass market in Nov 2015. In the first quarter of 2016, we have been awarded by Malaysia Book of Records as "The First Cross-Platform Internet Synchronization Software" and have been successfully certified as "MSC Status Company" by Malaysia Digital Economy Corporation (MDEC), all within 4 months of the launch of our ONESYNC™.
We have filed a patent application with intellectual Property Corporation of Malaysia (MyIPO) for ONESYNC™ in Oct 2015, such application is currently being processed by MyIPO. ONESYNC™ marks as a new milestone for NEWPAGES - as one of leading companies in Malaysia's IT R&D sector.
Since 2016, we authorised as MYNIC Reseller and participated over 20 trading exhibitions annually in Malaysia. We also act as a Media Partner for each exhibition helping them to promote and gain exposure online. Managing more than 3000 company website in 2019, our entire servers are co-located in AIMS Datacentre, Cyberjaya CJ1, South East Asia's leading provider of premium carrier neutral data centre. AIMS Cyberjaya is a Tier-3 Data Centre providing highest standard of service stability and security. We heavily invest in infrastructures and facilities to ensure the highest standard of service quality.
NEWPAGES JOHOR HQ 83, Jalan Flora 1/9, Taman Pulai Flora, 81300 Skudai, Johor, Malaysia.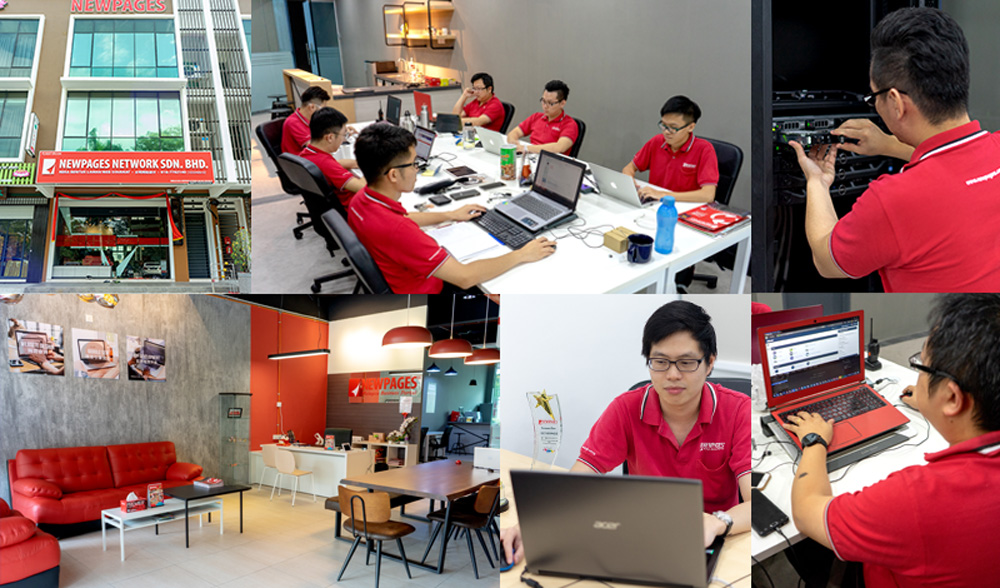 NEWPAGES SELANGOR 21-2, Jalan Equine 1C, Taman Equine, 43300 Seri kembangan, Selangor, Malaysia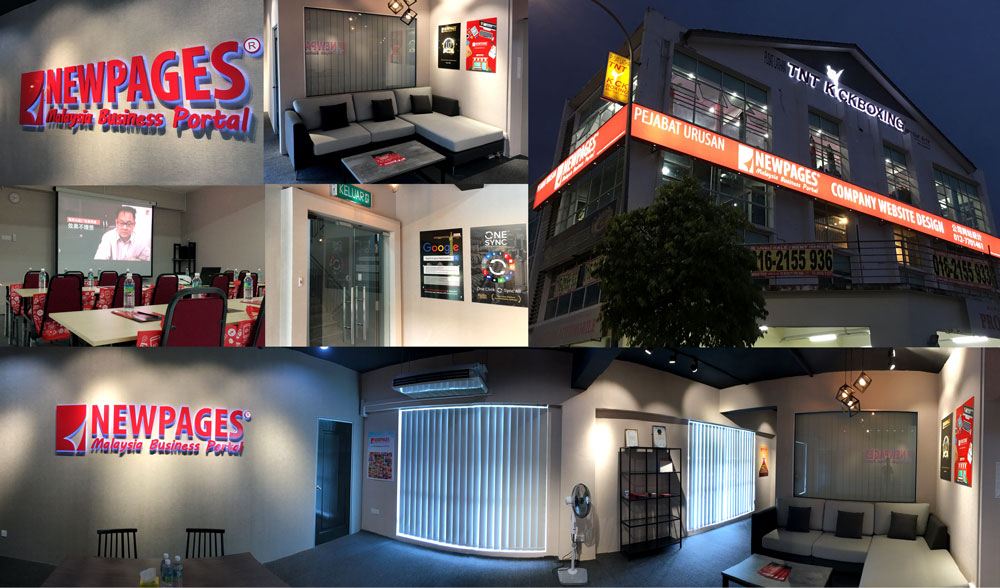 May your business Grow Rapidly
Trademark & Certificates
Awards & Recognition
The Malaysia Book of Records
Authorized Alibaba Channel Partner
Photos Gallery